3. On the Edit Account window, enter your information. For both your "Pop Server" and your "SMTP server" please type in mail.yourdomainname.com (If you are domain name is abc.com, you will type mail.abc.com.)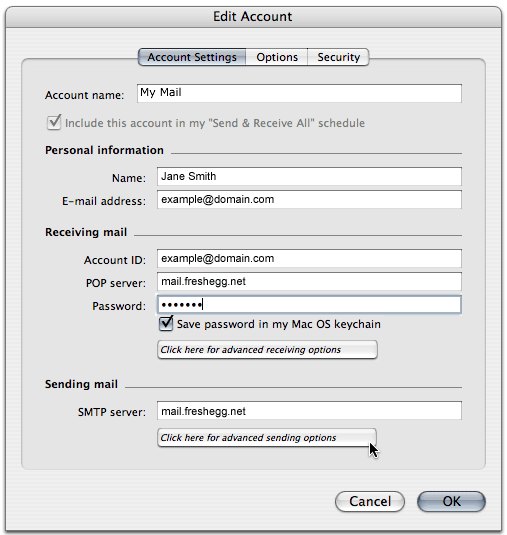 4a. Select 'Override default SMTP port' and change the number to 587.
4a. Select 'SMTP server requires authentication' and "Use same settings as receiving mail server".